Our goals are to satisfy the needs of our customers and make efforts to minimize the adverse environmental impacts of our activities. All our employees pursue this intention responsibly.
ZPS-MECHANIKA, a. s. has implemented and certified a quality management system according to the standard EN ISO 9001:2015. Moreover, as for protection of the environment, the company has introduced an environmental management system which is also certified in compliance with the current standard EN ISO 14001:2015.
These certificates represent on the international market recognized proofs of the effective management system and guarantee the continuous monitoring of company's processes.

ISO 9001 Certificate: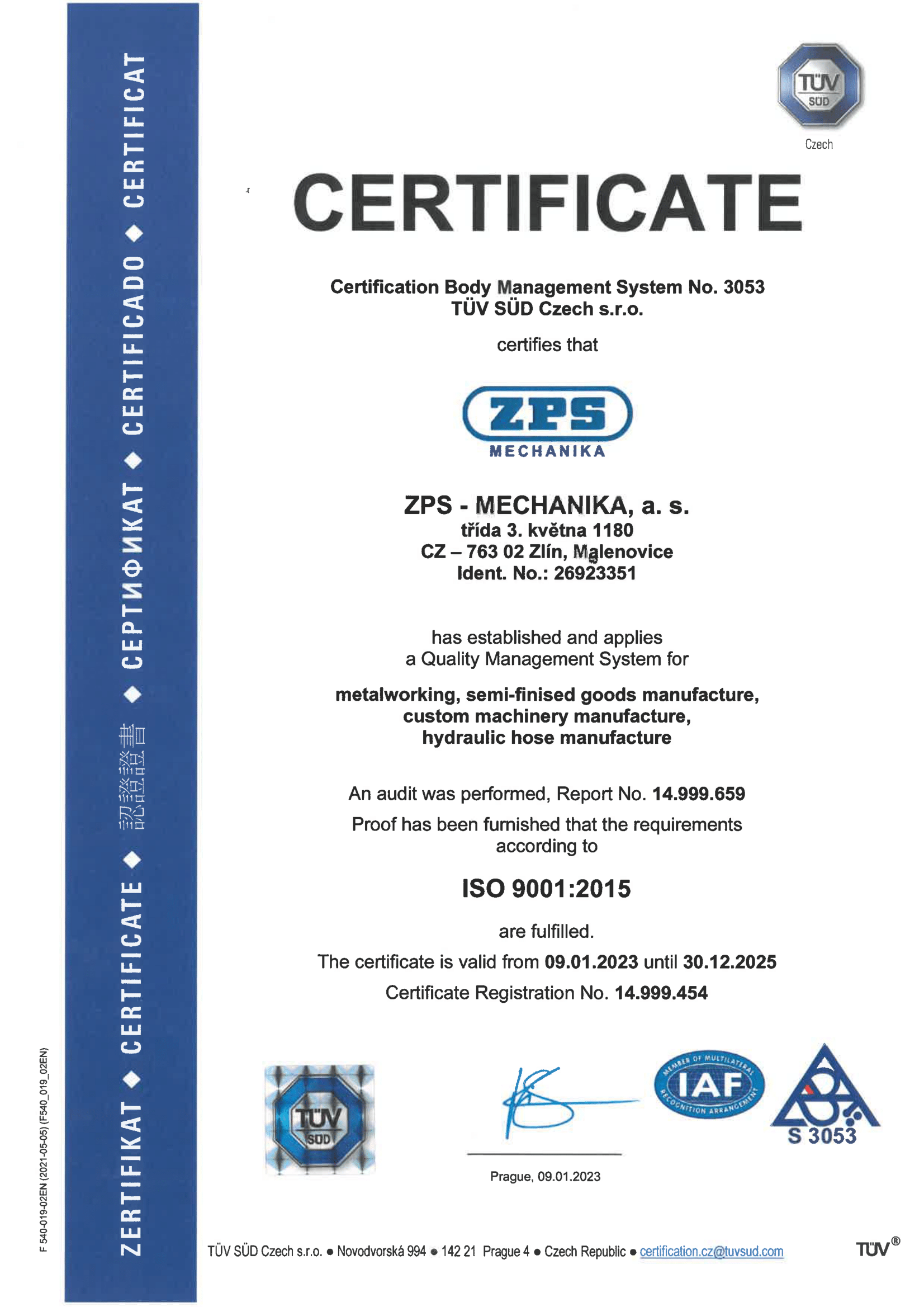 ISO 14001 Certificate:  
           ISO 3834-2 Certificate: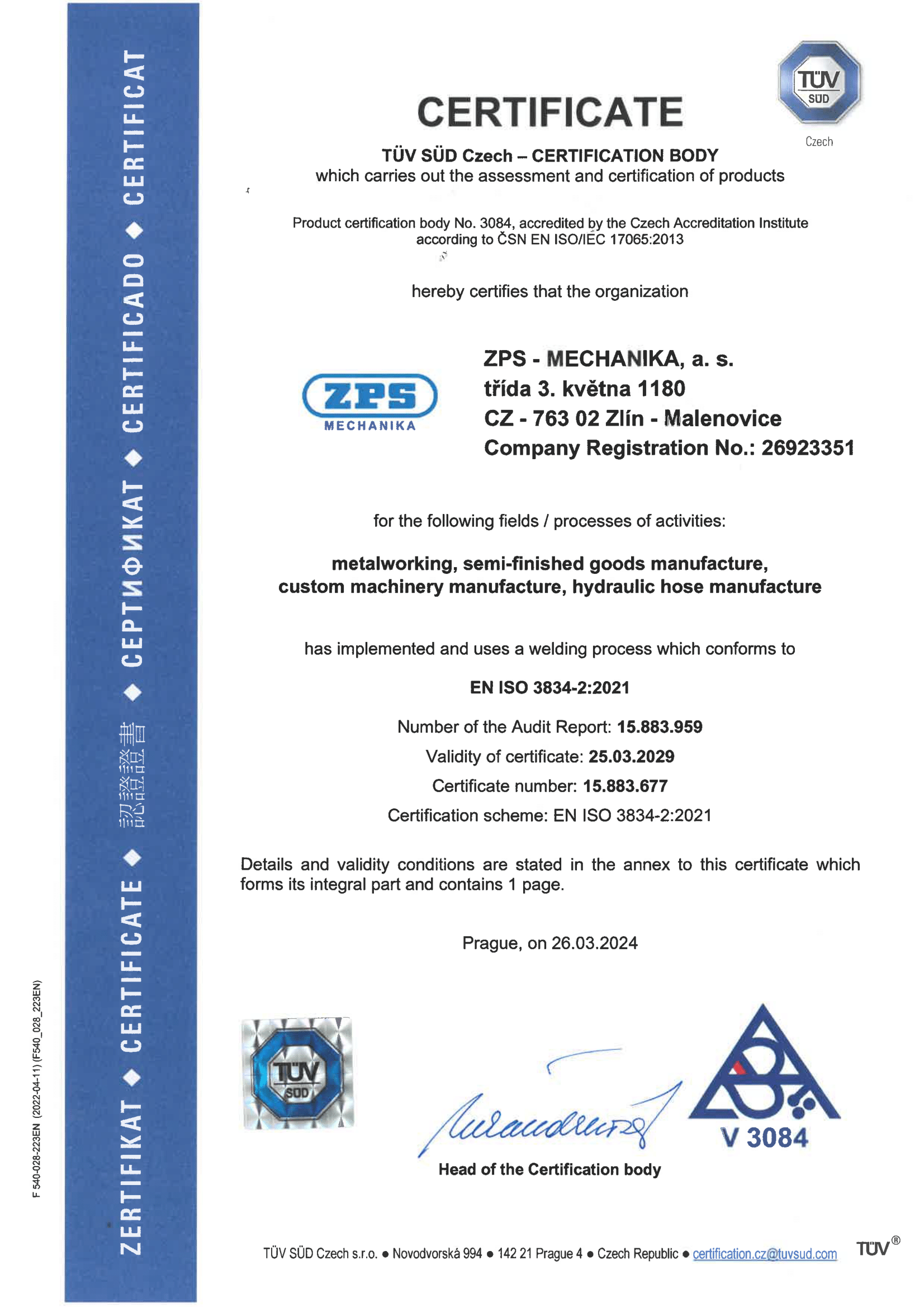 Thanks to the certification of quality and environmental management systems, we show our current and potential customers our dedication to the quality and the environment in each sub-process. We believe that the good introduction of the management systems contributes to further development of our company.